Karwan K Indian Film Director, Screenwriter, Producer and an Entrepreneur, who works Primarily in the Telugu film Industry. He made his Directorial Debut with the Telugu Web-Series Mehan Gandhi starring Shiva Devarakonda, Pavani Bethsa Love And Action Drama presented by Qezla Studios.
Biography
His vision for Cinema as he want to make larger than life films, as his capable of telling big stories to the world he is extremely passionate about cinema as he grew up watching Hollywood content from his child hood. He loves Action, Drama, Science Fiction Movies. As he is waiting for the right opportunity.
His View for Cinema
A passion for cinema direction involves a desire to create and tell stories visually through the medium of film. As a film director, you would be responsible for interpreting a script, working with actors, and overseeing all aspects of the film production. This includes the visual look of the film, the pacing and flow of the story, and the overall tone and style of the film.
Pursuing a passion for cinema direction often requires formal education in film or a related field, as well as practical experience in the film industry. This could include internships, working on student films, or assisting on professional film productions. Additionally, having a strong understanding of film history, theory, and technique can be beneficial in developing your craft.
A career in cinema direction can be challenging and competitive, but also highly rewarding. It's not just a job but a lifestyle that requires lots of dedication, hard work, and creativity. But If you are passionate about it and have the drive and talent to succeed, a career in cinema direction can be a fulfilling and exciting way to bring your stories to life on the big screen.Regenerate response.
Karwan K is from Kakinada, East Godavari, Andhra Pradesh. Education: BBA, MBA
Work Experience: CEO, Director, Chairman, Manager, Cyber Security Analyst, Recruitment Officer, International Recruitment Director, Resource Manager, Business Development Manager, Operations Manager, Business Development Executive, Technical Recruiter from 2008 – 2022. Countries he worked for USA, Canada, Australia, UK.
Karwan K ( KK ) Social Media
https://www.linkedin.com/company/kkinfew
https://www.youtube.com/@kkinfew
https://www.instagram.com/kkinfew
https://www.facebook.com/kkinfew
https://twitter.com/kkinfew
Mehan – Telugu Web-series 2023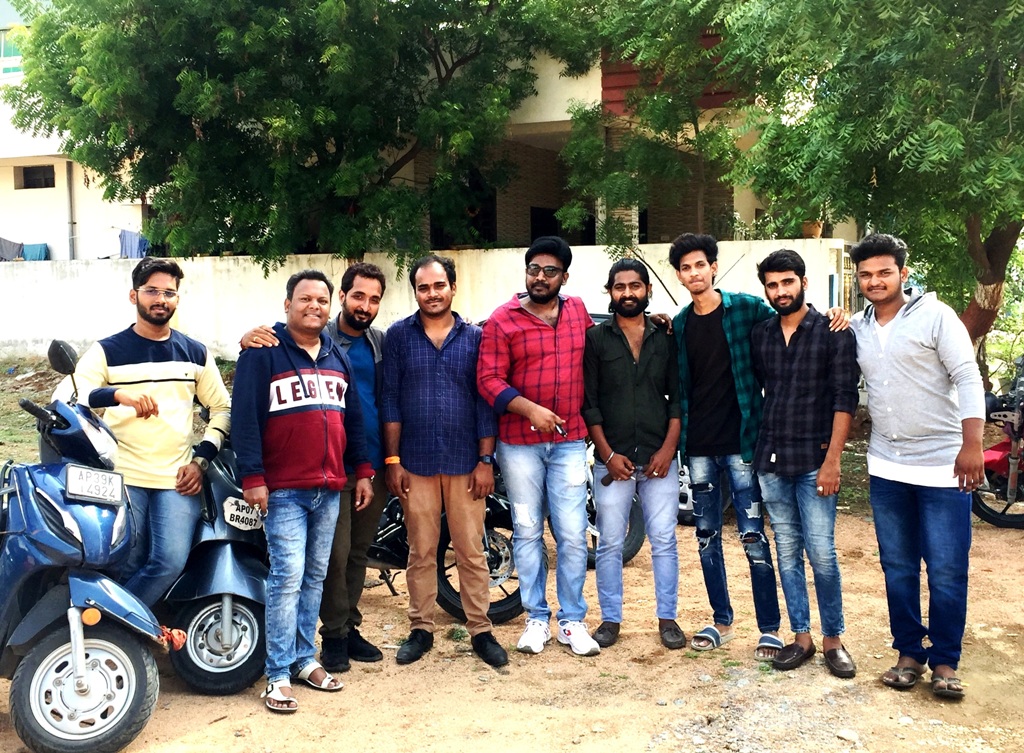 Mehan – Telugu Web-series 2023
Karwan K, Shiva Devarakonda, Wolfrax Studios, Ryan Jair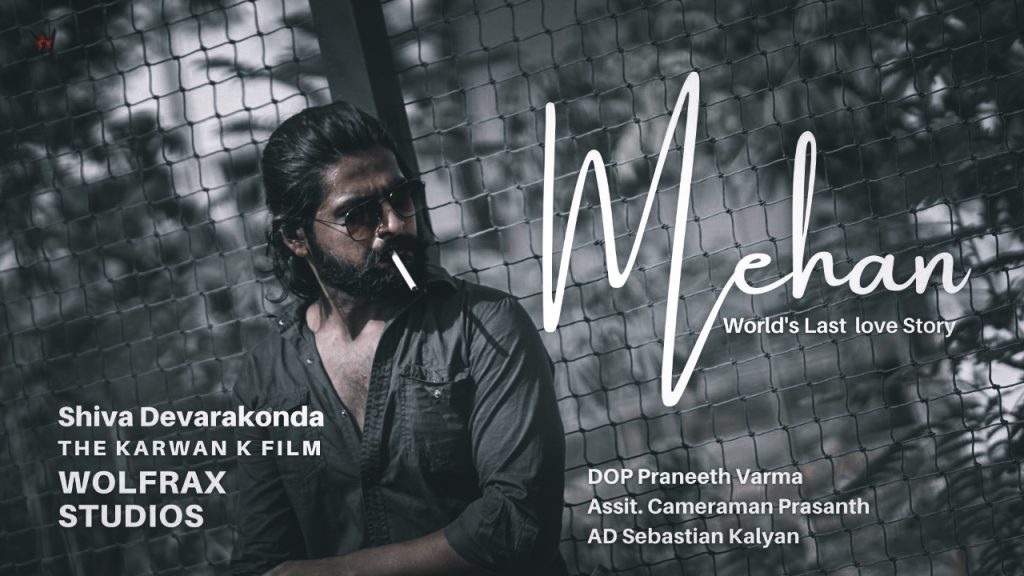 Qezla Studios Produce Films, Develop Story, Screenplay & Dialogues with World-Class Script Coverage Services for Films. We Provide Creative and Unique Content for Movies, TV Shows,Web Series, Video Games, Editing, Voice Over and Post Production Service.
Rapy Song - Oye Labbu..
Oye..Labbu – Pedda..Mabbu..
Oye..Dabbu – Abba Jabbu..
NuvVu EnDey Vaditho..
NEy Endey ManDutho..
Rammantey Raavu..
Pommantey Poovu..
Karma Gudiseyyytedhi..
Karma Gudiseyyytedhi..
Karra PaMaithaadi..
Pichika PILLA Avthaadhi..
KArma Kaatesdhaadi..
Ney pOtuGadini..nEY NaaTuGadini..
Ney MaNDestha..Chindestha..
Dummu Leeypi DamMestha..
KudiRIthey Kummestha..
Maaki Kirikiri Maaki Kirikiri
Whole Enuduku..GoaL Enduku..
Gorrela..Shore..enduku..
Bongulo…Beer Enduku..
Poyetappudu Porenduku..
Nuvv ento..Love ento..
Kovvu ento..Puvvu Ento.
Taatikallu.. Thatha.. ento..
Maaki Kiri Kiri..Maaki Kiri Kiri..
Ney Mantey..Matey..PAtantey..Patey..
NAku Eudurosthey..EKEYSTHA..
Trollyesthey..Leypestha..
Night Oesthey..Vaatesha..
Maaki Kiri Kiri..
Maaki Kiri Kiri..
Naa Pogareyndo, Vagarendo..
Kothilaaaa Kuuthaendo..
Mathi..Leyni..Mataendo..
Denamma PATaendo..
Vadi..SEx lo Song yEdhi..
NAA..ChaVki Rap..Endi..
lOve Leyni LYfe Endhi..
Vayasu Leyni Lust Endhi..
Orey KArimNAGAR..
Harey PREMNAGAR..
IDHEY ra..Porinagar..
Maadhi.. Balanagar..
Nuvvu Patesko..Vatesko..
Beat Yesi..Katesko..
Mattilo Pakkaesko..
Vadduantey Dappuesko..
Maaki Kiri Kiri..
Maaki Kiri Kiri.
Ee Poriendo.. Ureyndo..
Vaadu endo.. Veedu endo..
Kakinada Beach Endo…
Botany Speech Endo..
NaAKu Phone VAstundhi..
Insta Reel Vastundi..
lopPala feel vastundi..
Yetu Porusthundi..
Malli Love Vasthundi..
Itu Karma Vasthundi..
Oye..Labbu Deenamma.. Jabbu..
endukura..Abbu..
Inka Apestha.. Intiki Poyevastha..
Night ki Maatuestha..Pakka Naatuestha
( Mehan Gandhi - Rap Song )
The KarWan K Film
Written by Karwan K ( KK )
All rights reserved – Qezla Studios
---
India's National Cinema Day Proves Low Ticket Prices Is The Need Of The Hour.
Cinema halls saw a brilliant response to India's National Cinema Day.
Many trade pundits as well as a few market players in the business entertainment have believed that the ticket prices need to be lowered in order to get back cinemas to the pre-Covid levels of footfalls. India celebrated National Cinema Day on Friday (September 23), with the tickets being priced at $0.9 each. Most cinemas reported 90% occupancy on Friday. These included early morning shows for the Hindi film Brahmastra as well as Hollywood's Avatar that was re-released in India. The new Hindi releases – R Balki's Chup The Revenge of An Artist and Kookie Gulati's Dhokha Round D Corner also received a decent response despite getting a limited release.
The Multiplex Association of India claimed that more than 6.5 million footfalls were registered across 4000 screens, including those from several multiplex chains, that participated in the collective initiative. Both PVR and Inox registered 90% occupancy for the day. Carnival Cinemas witnessed a 70% occupancy on National Cinema Day.
A lot has been said, tweeted and discussed about the quality of content being churned out for the Hindi cinema as digital platforms grew over the past two and a half years. While the content is definitely the biggest factor, the MAI figures prove that ticket pricing is also a major deterrent.
Executive director of India's iconic Maratha Mandir theatre and the G7 multiplex (Mumbai) Manoj Desai confirms similar occupancy in his theatres and adds, "We have (always) had the lowest prices, and we have proved that lowest rates means public will flock to theatres. We have been running Dilwale Dulhaniya Le Jayenge at Maratha Mandir for 27 years now, with rates as low as $0.37 per ticket. We wanted to keep the rates less, instead of having empty theatres. Even we provide facilities like stereophonic sound system and 70mm screens. I have been in the business for 50 years, and had a successful run. The multiplexes must also think about the public."
Desai is not alone. Most single screen theatres in the country have similarly priced cinema tickets. The food and beverage cost also differs from what one gets at a multiplex.
Alok Tandon, Chief Executive Officer of Inox Leisure Ltd
The India Today Group via Getty Images
While they have tickets at the higher end of the spectrum, multiplex owners do not believe they are over-priced. Inox Leisure CEO Alok Tandon says that Inox alone got half a million patrons on National Cinema Day across India. "After 18 bad months, we had great six months – from January to June, and now this initiative has been a shot in the arm."
Asked about lowering ticket prices, Tandon says, "Let me tell you, we never over-price ourselves. The pricing structure works on various aspects including the property cost, the target audience as well as the newness of the cinema releasing. Even during the best quarter at Inox (Q1 of FY23), the average blended ticket price was $2.82, which means I am also selling tickets on lower prices at some places. Some places, it may be more, but nowhere is it more than $9.85. We are rightly priced."
Director & CEO at Carnival Cinemas Vishal Sawhney.
Carnival Cinemas
Carnival Cinemas director & CEO Vishal Sawhney says, "Cinema prices will always be a significant factor in multiplexes across India. Whether it's reducing ticket costs or providing discounts on food and beverages, these changes make a big difference for the customers and business alike. For the customers, it means more affordable fun and entertainment. For businesses, it means increased traffic and potential sales. By making cinema prices more affordable, we can encourage more people to visit the movies and enjoy family time together. By keeping our prices low, we hope that more people will be encouraged to come out and enjoy films at their nearest Carnival Cinemas."
Happy with the responses theatres got on Friday, COO Cinemas at ticketing website BookMyShow Ashish Saksena adds, "Cinephiles have taken to their favorite form of blockbuster entertainment extremely well, with post-pandemic pent-up demand and a strong affinity towards quality movie content remaining at the forefront, that has resulted in a swift revival of the theatrical format, surpassing industry expectations."
Evidently, the response was huge because of the low ticket prices, and that is what the industry must consider while strategizing ways to rebuild the theatrical business of entertainment in India.
Producer Vashu Bhagnani, of Pooja Entertainment claims he has been advocating for low ticket prices since the early 2000s. "I had even reached out to multiplexes to give us one screen at their theatres where we can operate as a JUNTA screen, wherein the ticket prices will be much lower to attract cinema lovers from colleges , newly employed youth and all class of life. The F&B will be provided at much lower costs, so attracting audiences for a world class viewing experiences without burning a hole in their pocket. Lower ticket prices is the need of the hour and imperative to give the much needed impetus to theatres currently as well as the film industry."
As the weekend came to a close, filmmaker Ayan Mukerji announced special ticket pricing for his new Hindi film, Brahmastra, that has been doing wonders at the box office. The tickets for the film will be priced at $1.23 for four days – from September 26 to September 29 – to mark the Indian festival of Navratri.
The Trolling Of Indian Cinema
Talk of Hindi cinema's imminent downfall has dominated the airwaves for months now. Failure after failure of big ticket Bollywood films stoked fears of a downturn, or at least a significant churn, in the industry. A closer look at the performance of the other big film industries from south India shows that it is not just a Bollywood problem, as it is being projected, but rather a systematic realignment of audience's tastes and content viewing habits.
A lot has also been said about the boycott trends fueled by bhakts and trolls which seemed to have dented the fortunes of films like Aamir Khan's Laal Singh Chaddha. On the other side of the spectrum is the 'cancel culture' where every perceived unsavoury comment or move by a celebrity is blown out of proportion. it then becomes an excuse to call for cancelling or boycotting that celebrity.
For similar articles, join our Telegram channel for the latest updates. – click here
ADVERTISEMENT
Ranbir Kapoor was a recent target, when his admittedly immature joke about his pregnant wife's weight gain made netizens mad and people started calling for the boycott of his forthcoming film Bhramastra. But can such a huge downturn be so easily written off as a mere publicity failure from the industry.
That the Hindi film world has faced huge (and perhaps deservedly so) negative publicity over Sushant Singh Rajput's death, and the nepotism debate (which runs way deeper in India's film industry than the general public knows) cannot be denied. And neither can the fact that this and huge boycotts by right wing trolls have had an impact on the box office numbers of films.
But despite the impact of these phenomena, there are larger, more systematic issues at play here. Let us take a look at the more systematic issues facing the Indian film industry at present. Turning a blind eye to the real problems which are more difficult to talk about will only result in more failure, more losses, and perhaps even a large-scale collapse of films as a form of entertainment and art in India.
Having said that, let me add that such a big and long term downturn is unlikely to happen. What is more likely to happen is that filmmakers will wake up to what the audience wants.
Films have failed. Huge films with huge stars have failed. The success rate of cinema in terms of commercial viability purely on box office numbers is perhaps a measly 10 percent. It has always been that way, and will always be that way.
First let us take the popular perception that it is Bollywood which is suffering and Southern film industries are overtaking it. While it is indeed heartening to see that the collections of Southern film industries are now at par with the best of Bollywood, to assume that they are overtaking it commercially would be foolish.
A closer look at the numbers reveals that the hit to flop ratio between Bollywood and other regional film industries, including the Southern ones, has been quite the same since the Covid pandemic. They have all been lower than pre-pandemic levels.
What has helped this perception is the failure of some huge Bollywood films like a whole line of Akshay Kumar films, but the truth is that southern industries have not fared much better. Like Pushpa, KGF, Vikram, and RRR, Hindi cinema too has had two blockbusters in Kashmir Files and Bhool Bhulaiya 2, and a substantial hit in Gangubai Kathiawadi.
The perception that exists, is because regional industries that were always considered second to Bollywood, are now matching it blow for blow. This is a good thing, but we should not draw the wrong conclusions from it.
The biggest culprit for this downturn are the Multiplexes. Why? Because their business model has made the business of cinema all about first day and second day and first weekend numbers. No one ever heard of these terms till about a decade and a half ago.
Once films had a breathing space of a week or so before they were declared successful or not. Each film has a different audience. Each film needs the time to be able to find its audience, and vice versa. The business model of multiplexes totally negated that.
Before the multiplex era, producers had to rent out single screens from the theatre owners. Which meant that regardless of the occupancy, all the shows throughout the week would be on. This meant that even if a slow starter found acceptance with a certain section of the audience, there was enough time for the word to spread and for the numbers to increase.
Even if producers entered into revenue sharing agreements with distributors/exhibitors, cancelling shows was unheard of. It only happened in the cases of absolute disasters like Amitabh Bachchan's Mrityudaata which only came along once in a couple of years. But multiplexes turned that module on its head by making show cancellations a regular affair.
Most multiplex chains have unofficial policies of cancelling shows from the first day, unless occupancy crosses 20%-40%. The first day is a Friday. How many people are going to go and watch a film in theatres in the middle of a work day? Especially if you haven't yet gotten any information on how good the film is?
And if you don't allow a certain number of people to come in during the first day, how is word-of-mouth going to spread and numbers grow over the weekend? This works well for star studded monsters with huge publicity machineries which get enough people interested. that even if a small fraction come in on the first weekend the numbers add up. Thus, the Salman Khan phenomenon over the last decade where the film is declared a hit due to first and second day numbers before people have even had the time to declare if the film is worth a watch or not.
For content driven films which rely on word of mouth, this is a death trap. Multiplexes justify their business model by saying that their terms with the producer are purely revenue share, since they do not take any upfront rent from the filmmakers. But the fact is that producers do end up paying a significant amount to multiplexes in the guise of digitising and other fees.
So a producer is in a position where he has shelled out lakhs to get this film released in multiplexes, and then has no right to protest if his film is taken off, completely at the multiplexes discretion. How then are films that depend on word of mouth, and those that depend on a more white collar audience who increasingly only have time on Sunday evenings, expected to grow?
We often hear the phrase that 'occupancy did not pick up even on Sunday shows,' but how are Sunday shows supposed to show growth when not enough people have been allowed in on the previous days for the word of mouth to spread.
Multiplexes have sent ticket prices in India through the roof making a pleasant cinema going experience out of reach for many. Before the multiplex era the average cost for a ticket in India's metro cities was Rs 50. Today it is Rs 300. That is a jump of 600% in two decades!
With the low prices earlier, people were happy to just go in and relax and have a good time at the cinema theatre, regardless of the film. This drove up footfalls. Now one has to think several times about whether the film will be worth it or not, before booking the ticket. If you were to take a look at footfall data (not revenue data) throughout the history of Indian cinema, you would see how it has dwindled in the last decade or so.
Now we have a double edged sword that is the OTT (over the top). It has penetrated the Indian market like nothing else, and with good reason. It is cheap, accessible, and convenient. The OTT subscriber base is expected to grow to 350-400 million by 2024. That is better penetration than theatres and TV.
There is no doubt that OTT has brought international content to Indian audiences, enriched their tastes, and thus done its bit to create a more content oriented audience for Indian filmmakers. But on the other hand it has become a huge hurdle for the theatre going experience.
By giving the audience the economical feasibility and convenience factor that theatres just cannot give, OTT has drawn away audiences from the theatres. Afterall, why would you go to a theatre and pay anywhere between Rs 500-1000 to watch a film, that too constricted by the timings the cinema nearest to you is offering, when you can stay in the comfort of your home, and watch the film for not even 1% of that cost. A yearly subscription to an OTT service like Prime Video costs as much as two movie tickets at our nearest multiplex. Play, pause, rewind, watch it later, you can see a film however and whenever you like.
This has harmed the cinema industry in three major ways. First, it has reduced our attention spans and the amount of time we give a film before we allow it to bore us. Second, given its convenience and affordability factor, people have gotten into the habit of waiting for a film to hit OTTs instead of going to the theatres.
One might argue that TV had this advantage as well but that is not quite true. On TV the viewer could not choose when, where, and how to watch the film. With an OTT platform they can. And since viewers don't go into the theatres and wait for the film to come to OTTs, the films are declared flops. Once they are declared flops the audience assumes that the film is not that great and doesn't even give it a chance even on OTT. Given the plethora of global content available, viewers are spoiled for choice these days. A lot of good films never find their audience and the filmmakers lose money.
The OTT has created a perceptive demarcation between 'big screen films' and 'small screen films'. The former phrase now means action packed visual spectacles like The Avengers or Bahubali, and the latter to content driven films like Gehraiyan or Get Out. But the fact is that cinema (and all forms of audio visual storytelling) is and has always been meant to be both at the same time.
Avengers worked because it had a compelling story to tell. And the moody grim frames of Delhi Crime are just as much a visual treat as Bahubali or RRR. Separating these two elements is a dangerous path where content will eventually be split between circus-like spectacles and radio-drama like verbal storytelling. OTT has inadvertently killed off the theatrical audience for films like Gehraiyan who still want to watch the film but are okay with waiting for it to come to OTT instead of going to theatres.
However, the numbers game has crept its ugly head into the OTT space as well. Outlets like Ormax recently started to release the views of each film/series. Shows like Koffee with Karan picked those numbers up and presented them to the world.
With this, runs the risk of recreating the star system where numbers take precedence over the quality of the content. Such an approach will eventually lead to the fall of viewership here as well. Here numbers come from content. Content doesn't come from numbers. If OTT too falls prey to the numbers game that has brought about the apparent downfall of the theatrical model, then it too shall suffer a similar fate.
A few weeks ago Anurag Kashyap was trolled for saying that films are flopping because the audience just does not have enough disposable income given the state of the economy. But is that really such an outlandish comment? Inflation is roaring, unemployment is high and wages and salaries have just not kept up with the price of commodities.
On the other hand markets have also remained muted since the Pandemic. So how is the common man supposed to have enough disposable income to go and spend money every weekend on a movie? Wouldn't he rather watch the huge amount of content available for a fraction of the cost in the comfort of his own home on OTT? He will.
Sure, big ticket blockbusters that have enough fans will get opening day numbers, but content driven films will fall further back. Add to that the hate mongering and boycotting that the right wing has unleashed on Muslim and liberal celebrities and you have a recipe for a perfect disaster. That is what happened to Laal Singh Chaddha, which at the very least, was a capable and soothing remake of a Hollywood classic.
Do trolls realise that by attacking a film's revenue they are killing off a huge economy that feeds lakhs of families all over this country? Do they realise that by attacking Indian cinema, one liberal minded celebrity at the time, they are doing reprehensible damage to India's biggest cultural import in the 21st century, and its soft power?
It is up to the filmmakers to adjust their visions, budgets, and marketing strategies to this new world and new India. However, unless a fair solution to systematic problems like the modus operandi of the multiplexes is found, and unless filmmakers find a way to dispose of this false notion of 'spectacle films' versus 'content films', cinema in India will continue to spiral downwards.
---