For corporate events, workplace cafeterias, weddings, housewarmings, and birthdays, Qezla Bites Party Catering Services delivers the top caterers in Hyderabad. Qezla Bites in Hyderabad offers Andhra Special Biryani, Andhra Fish Curries, Andhra Pulasa Curry, and more meals that can be ordered online and delivered safely. Qezla Bites is the best vegetarian and non-vegetarian catering service in Bandlaguda Jagir, Kismatpuram, Hyderabad, Telangana.
Andhra Pradesh, a southern state in India, is renowned for its spicy and flavorful cuisine, particularly its special curries. Andhra curries are known for their bold use of spices and aromatic ingredients. Here are a few popular Andhra special curry dishes:
Andhra Chicken Curry: This fiery chicken curry is a staple in Andhra cuisine. It features marinated chicken pieces cooked in a spicy tomato and tamarind-based gravy. The dish is flavored with a mix of aromatic spices like red chili, mustard seeds, and curry leaves.
Andhra Mutton Curry: Similar to the chicken curry, Andhra mutton curry is a hot and spicy dish made with tender pieces of goat meat cooked in a rich, spicy gravy. The addition of yogurt and ground spices gives it a unique flavor.
Gongura Pachadi: Gongura, also known as sorrel leaves, is a distinctive ingredient in Andhra cuisine. Gongura pachadi is a tangy chutney-like curry made from these leaves. It's often served with rice and ghee or alongside other dishes to add a sour and spicy kick.
Andhra Fish Curry: Andhra Pradesh's coastal region influences its seafood dishes. Andhra fish curry typically uses tamarind, red chili powder, and a blend of spices to create a spicy and tangy gravy that complements various fish varieties.
Bagara Baingan: This is a popular Andhra curry made with small eggplants stuffed with a spiced peanut and sesame paste. The stuffed eggplants are cooked in a flavorful tamarind-based sauce, resulting in a rich and tangy dish.
Avakaya: Avakaya is a traditional Andhra mango pickle. It's made by marinating raw mangoes with a mixture of spices, including red chili powder, mustard seeds, fenugreek seeds, and salt. This pickle is a staple in Andhra households and adds a burst of spicy and sour flavor to meals.
Andhra Vegetable Curry: This is a vegetarian curry made with a variety of vegetables such as potatoes, brinjals (eggplants), and drumsticks. The vegetables are cooked in a spicy and tangy tamarind-based gravy, often with the addition of coconut for a creamy texture.
Royyala Iguru (Prawn Curry): Andhra is known for its seafood, and this prawn curry is a delicious example. It features prawns cooked in a spicy tomato and onion gravy with a blend of spices, making it a flavorful and aromatic dish.
These are just a few examples of the many delectable Andhra special curries. The cuisine of Andhra Pradesh is known for its diverse range of flavors, with an emphasis on bold spices, and is a must-try for those who enjoy spicy and flavorful Indian dishes.
Naatu Kodi Biryani is a traditional and popular biryani dish from the Andhra Pradesh region of India. "Naatu Kodi" refers to country chicken, which is free-range chicken known for its distinct taste and texture. This biryani is celebrated for its rich and spicy flavors. Here's how it's typically prepared:
Andhra Biryani is a spicy and aromatic rice dish hailing from the Andhra Pradesh region of India. It's known for its fiery flavor, which comes from the use of a variety of spices and the inclusion of chili peppers.
Andhra Fish Curry is a spicy and tangy seafood dish that originates from the Andhra Pradesh region of India, which is known for its fiery cuisine. This curry is characterized by its bold use of spices and tamarind, resulting in a rich and flavorful gravy.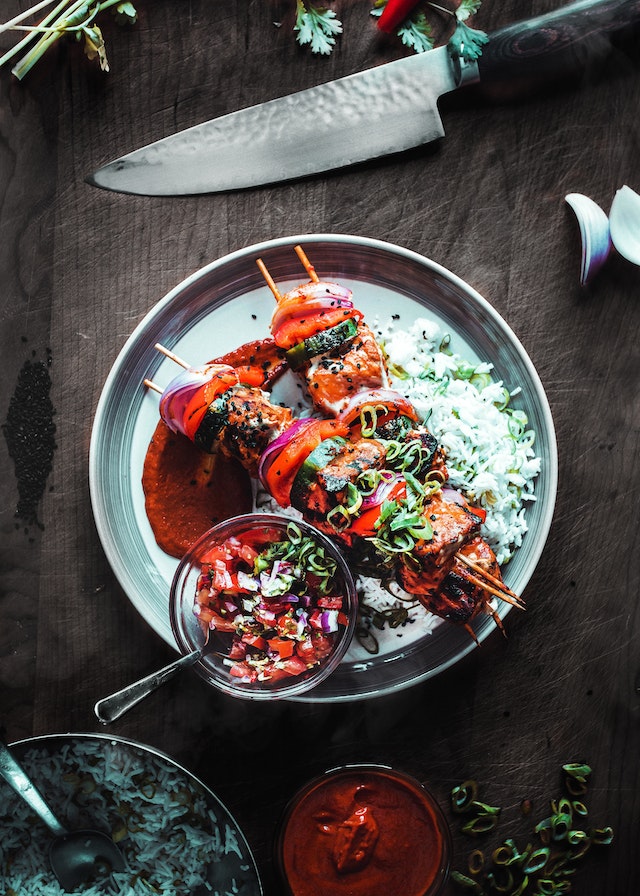 Fish Fry is a popular and simple dish that involves coating fish fillets with a seasoned batter or breading and then frying them until they are crispy and golden brown. It's a versatile dish that can be prepared with various types of fish and can be seasoned in a variety of ways.
Contact
+91 955 015 3271
Info@Qezla.com
Whtasapp: Click Here
Work from home Jobs Check and Apply Now Click Here
Top Social Media Groups Every Professionals And Marketer Should Join Check Now
---